Wondering what treatments there are for osteoarthritis? Making sense of which osteoarthritis treatments are right for you is critical for making sure those cricks, creaks and achy joints don't hold you back. We believe in the outsized joy of life's small things – like tying your shoes to go for a walk. In the meantime, sit back and relax as we explore your osteoarthritis treatment options together
Osteoarthritis is a very common disease that affects your joints. All of your joints are ... cushioned by a slippery substance called cartilage. Osteoarthritis occurs when your cartilage deteriorates, leaving the bones in your joints without a sufficient lubricating, protective barrier. As a result, the joint bones rub and grind against one another when you move, which can be quite painful.
Read More
What can you do to help osteoarthritis?
Much more than just medication, osteoarthritis management includes many non-medicated treatments and lifestyle adjustments.
Maintain a healthy body weight

Eat a nutritious diet designed for joint health

Get active

Stay positive

Discover how small lifestyle changes can make a big difference in relieving osteoarthritis pain. Living with osteoarthritis can be a major pain—literally. But don't let it get you down. There are plenty of ways to help treat osteoarthritis pain, from maintaining... a healthy weight to embracing holistic therapy methods. Simple lifestyle changes can make a big difference. Get started with these strategies.
Read More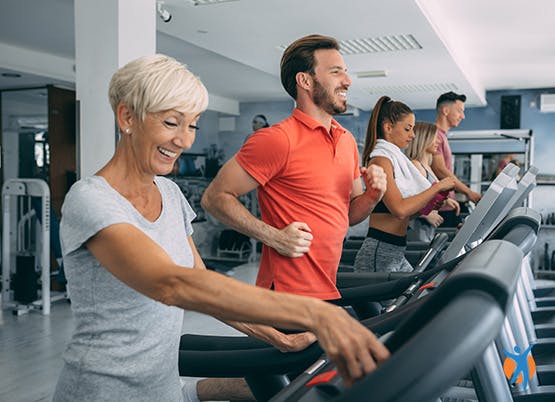 Maintain a healthy body weight
Being a healthy weight is important for everyone, but especially for those suffering from osteoarthritis. Excess weight places increased stress on your joints. Losing even just a few pounds can help you reduce pressure on your ankles, knees, and hips. For your best odds of long-term weight loss success, take off the pounds slowly using a healthy eating plan and regularly engaging in physical activity.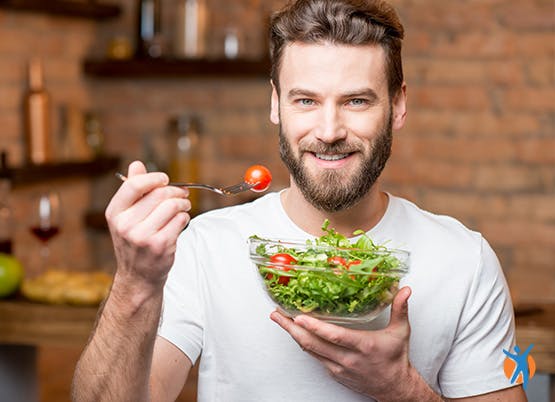 Eat a Nutritious Diet
If you experience osteoarthritis pain, what you eat is not just about your weight — it's also about what types of food you put in your body. A donut or a piece of pizza might be more tempting than a salad or a bowl of veggies, but it's important to keep an eye on what we put in our bodies. Some research, for example, suggests it could be a good idea to reduce processed sugar and Omega-6 saturated fats in your diet.
Foods, such as fish, olive oil, fruit, nuts, and leafy greens, fill your body with nutrients that might help combat inflammation throughout the body, according to some research.
Medications for osteoarthritis
If you're scratching your head thinking what to use for osteoarthritis pain, we're here to make sense of your options. Prescription and over-the-counter medications can help reduce pain. The type of medication you can use may depend on the severity of your pain. There are... a number of medication options for osteoarthritis management.
They come in different delivery formats, which include:
Oral medications

Topical medications

Injections
Read More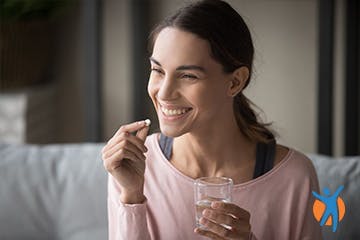 Oral medications
Over-the-counter medications such as paracetamol or ibuprofen may be taken for osteoarthritis management. Speaking with your pharmacist can help you decide what to take for osteoarthritis.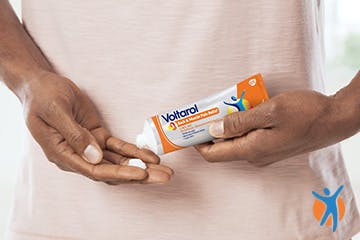 Topical medications
Topical medications can include pain relief medications or anti-inflammatories. Topical medications may be applied through a range of delivery methods, such as gels, creams, plasters, or ointments that are rubbed into your skin, such as Voltarol Osteoarthritis Joint Pain Relief 1.16% Gel that targets pain with the NSAID diclofenac. Voltarol Osteoarthritis Joint Pain Relief 1.16% Gel is effective pain relief for non-serious osteoarthritis, and the pain flare ups it can cause. Voltarol Osteoarthritis Joint Pain Relief 1.16% Gel may be just the osteoarthritis treatment you're looking for to regain some of your freedom of movement. For arthritis pain, you may need to apply the gel for up to 7 days (to allow its effect to build up on the joint) before you notice an improvement in your pain.
If symptoms do not improve by day 7, or if they worsen within the first 7 days, a consultation with a doctor is recommended.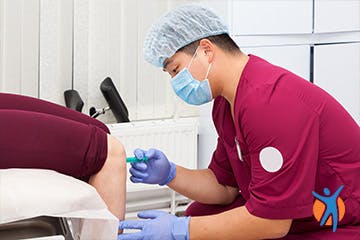 Injections
Injections are administered by a health care professional directly into your joint.
Corticosteroids may help reduce arthritis symptoms in some cases

Hyaluronic acid mimics cartilage and provides lubrication and cushioning when injected into your knee

Plasma-rich platelets (PRP) contain growth factors that promote healing and reduce inflammation
Surgery for osteoarthritis
In some severe cases, osteoarthritis treatment means surgery. Common types of surgery for osteoarthritis can include:
Joint fusing

Joint replacement

Adding or removing bone around a joint
Surgery is considered a last resort and is a treatment plan to be weighed carefully. Explore this option together with a doctor.
Some supplements may be helpful in protecting your joints, which is paramount when managing osteoarthritis. While not clear-cut treatments, some supplements have shown evidence that they might help deal with the symptoms of osteoarthritis, making them an osteoarthritis treatment option you may want to explore. Arthritis Research UK provides a good summary of supplements and diet that can help manage osteoarthritis symptoms.
Working with a physiotherapist can help you learn exercises that alleviate pain and increase your range of motion. Physical therapy can include strength training and aquatic therapy, among others, to help improve joint mobility and function. Reach out to a physical therapist in your area for a consultation if you would like to explore this osteoarthritis treatment option.
Massage can be a helpful osteoarthritis treatment option when used as a supplement to lifestyle and medicinal treatments. Tense, tight muscles can place extra strain on your joints. Massage therapy can help relieve osteoarthritis pain temporarily.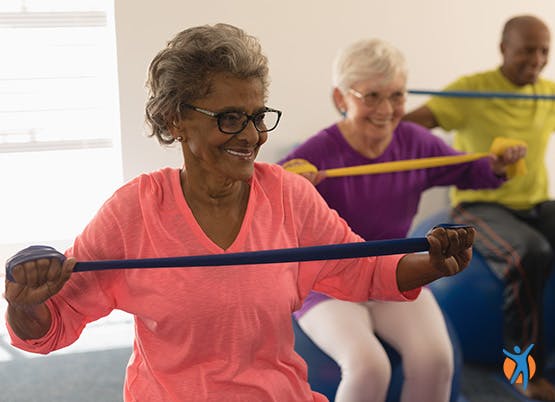 Get Active
When you're experiencing pain, physical activity may feel like the last thing on your to-do list. Surprise! Exercising is one of the best ways you can decrease arthritis pain. It reduces joint stiffness, improves your range of motion, and builds muscle strength, which helps offload some pressure on your joints. The weaker your muscles are, the more work your joints have to do to support and stabilise your body.
Low-impact exercises for osteoarthritis like walking, biking, yoga, swimming, and even light weight training are all approved for osteoarthritis and shown to have a positive impact on osteoarthritis management. Plus, they can be great mood boosters. Win win! Whatever exercise you choose, be sure to keep it low impact. Certain types of exercise that involve high-impact activities can lead to pounding or twisting of your joints over time, raising your risk of injury. You may choose to work with a doctor or physical therapist to find out which exercises are right for you.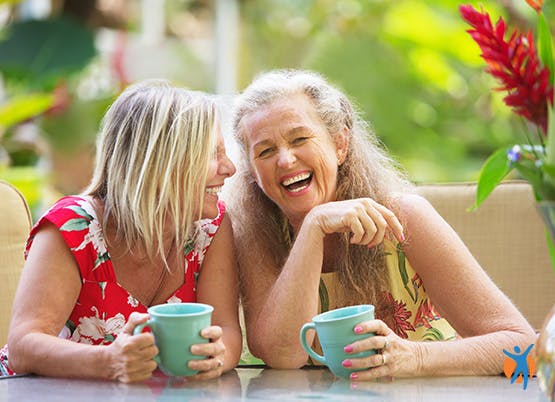 Stay positive
Pain is almost never just physical. It has deep emotional and mental components as well. Being in pain can affect your way of thinking about your life. Negative thoughts and feelings of hopelessness can make pain feel more intense and make it more difficult to manage. That's why it's very important to manage your thoughts and feelings alongside your physical reactions to pain. A little mind over matter never hurt. In fact, it can even help.
Here are some mindful techniques you may consider adopting as part of a holistic approach to osteoarthritis pain management :
Relaxation therapies such as meditation or yoga

Cognitive behavioural therapy, a combination of talk therapy and behaviour modification

Acupuncture
To keep negative thoughts at bay, it's helpful to continue engaging in activities that you enjoy and to surround yourself with people who support you as much as possible.
When it comes to topical solutions, what can you do for osteoarthritis pain? Voltarol Osteoarthritis Joint Pain Relief 1.16% Gel is excellent for pain management. It is an over-the-counter anti-inflammatory, kind of like osteoarthritis pain management in a tube. An alternative to pills, Voltarol Osteoarthritis Joint Pain Relief 1.16% Gel effectively relieves the pain and reduces inflammation caused by osetoarthritis. Use Voltarol Osteoarthritis Joint Pain Relief 1.16% Gel to target pain directly at the source simply by rubbing some into your skin, 3 to 4 times a day unless your doctor, general practitioner or pharmacist tells you otherwise.
How does Voltarol Osteoarthritis gel work to relieve osteoarthritis?
Voltarol osteoarthritis gel works by delivering diclofenac, a powerful anti-inflammatory medicine that will help you start to move more with less pain. Voltarol osteoarthritis gel creates a reservoir of diclofenac when applied regularly, which gives the skin a source of the active ingredient throughout the day for lasting relief of pain and inflammation, and effective osteoarthritis pain management.
Our Emulgel technology
Our gel uses our special Emulgel technology. Emulgel technology helps the gel to penetrate deeply into the skin to enhance delivery of inflammation-reducing diclofenac to the site of pain and swelling.
The Emulgel technology is a unique combination of a gel and cream, which is white in colour and has no strong odour. Rubbing in the Emulgel can create an extra opportunity to give yourself a soothing massage at the site of pain and inflammation, an effective osteoarthritis pain management technique. The massage you can give yourself when applying Voltarol osteoarthritis gel is an extra little perk that you can do for osteoarthritis pain.

What makes Voltarol so effective?
1. Potency
Voltarol contains powerful and effective active ingredient Diclofenac, which is a potent ingredient that works even in small amounts.
It has a triple effect and provides 3x more effective pain relief*.
*vs placebo in acute neck pain
2. Pain-on-movement reduction
Voltarol Emulgels are clinically proven to restore your movement sooner*, helping you feel like yourself again.
With Voltarol, after 48 hours, neck pain felt when you move decreases by 75%**
Because we know it's not just about movement; it's enjoying life with the people that mean the most.
*vs placebo in neckpain/ankle sprain
**Clinical data shows 58 mm (75%) reduction with respect to 17 mm (23%) reduction with placebo.
3. Tolerability
Voltarol gel is an effective pain relief solution with a proven safety profile. It is clinically proven to be as well-tolerated and gentle to your body as a drug-free gel*.
Compared to NSAIDs pain pills, it is kinder to the stomach and presents a lower risk of systemic side effects.
*vs a similiar drug-free gel, with regards to local and systemic side effects.
Explore Voltarol's products for pain relief

Health, wellness & your pain
Pain is rarely just physical nor is it always solved by taking medicine alone. Voltarol is your ally in helping you take more control of your pain journey, from the way to sleep, to what you eat, mental wellbeing and complementary pain relief therapies.